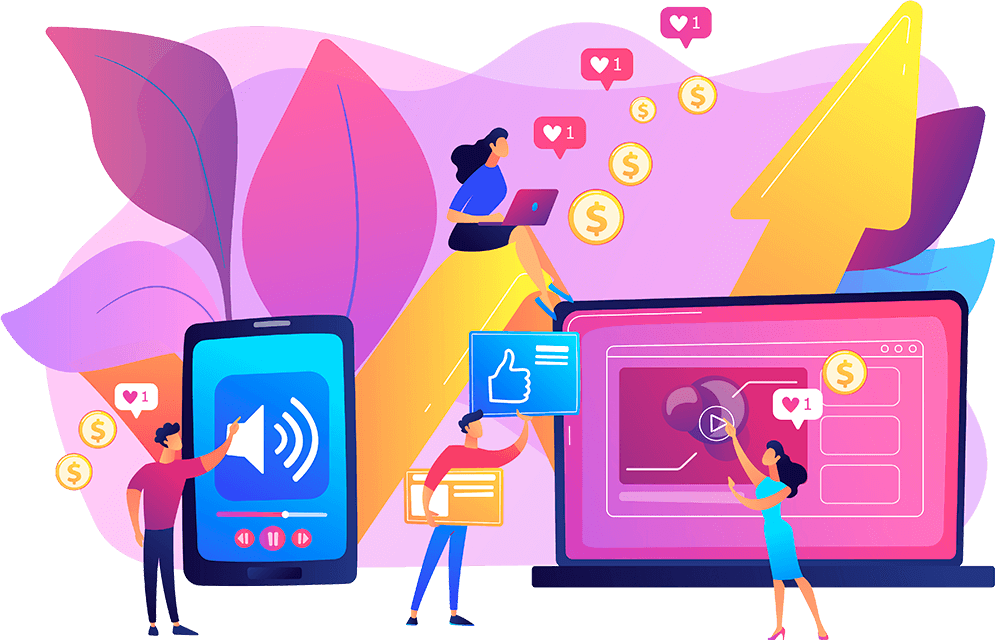 Why Choose Us for Your Digital Marketing Needs
Are you ready to take your Dubai-based business to the next level? At 5FMIT – FZCO, we specialize in providing top-notch digital marketing services tailored to the unique demands of the Dubai market. Our team of experts is here to help you succeed in the digital landscape.
We understand the Dubai market's nuances and preferences, allowing us to create tailored digital marketing campaigns that resonate with local audiences.
Our data-driven approach ensures that every marketing dollar spent delivers measurable results. Expect a significant return on investment (ROI) with our services.

5FMIT – FZCO is based in Dubai, and we're well-versed in the local business landscape. We're here to provide on-the-ground support and insights.
Who We Are
Our Experts are Ready to Help
Search Engine Optimization (SEO)
Improve your website's visibility on search engines like Google, Bing, and Yahoo. Our SEO strategies are customized to Dubai's competitive market, ensuring your business ranks higher and attracts more local customers.
Pay-Per-Click (PPC) Advertising
Drive immediate traffic to your website with targeted PPC campaigns. We optimize your ad spend to maximize ROI, ensuring your message reaches the right Dubai audience.
Leverage the power of social media to connect with your Dubai audience. Our social media experts will create engaging content, manage your profiles, and boost your brand's presence across platforms.
Engage and educate your customers with compelling content. Our Dubai-focused content strategies will establish your brand as an authority in your industry.

Thanks to 5FMIT – FZCO top-notch customer service, the client has seen an increase in their customer retention rate, as well as impressive time and cost savings overall. Their team is very responsive, communicative, and adaptive, as well as transparent and trustworthy.
Who We Are
We Provide Best Digital Services